3 Compelling Reasons to Make the Switch to Managed IT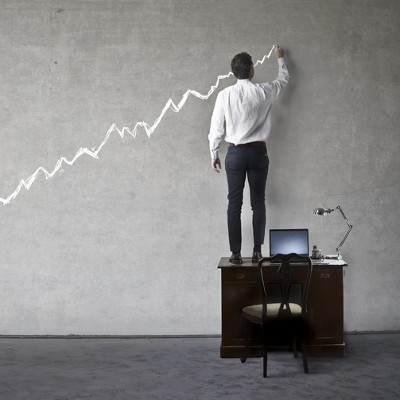 Your organization needs its technology solutions in order to keep up with day-to-day operations, but at the same time, you'll need to maintain them. Organizations that don't have an IT department will sometimes turn to their employees to do the required maintenance, but this can put your infrastructure at risk.
---
To keep your IT out of danger due to inexperience or negligence, we want to share with you a way that you can keep your technology up-to-date and functional, without putting it at risk. It's called managed IT services, and you'd be surprised what they can do for you. We'll discuss some of the many benefits that your business can stand to take advantage of by forsaking break-fix IT in favor of managed IT.
Cost Savings
You'll notice an immediate cost savings when using managed services as your core method of IT maintenance. Right off the bat, you're saving money. Since you only pay a monthly service fee rather than large up-front costs, you'll benefit immediately. You receive any sort of maintenance as per your service level agreement from your managed service provider, which is more effective than paying for unexpected maintenance from break-fix IT.
Plus, since you're taking proactive measures to ensure that your organization's technology is maintained, you'll be less likely to experience crippling hardware failure. Break-fix IT providers basically depend on your technology not working properly for them to make money, so they have no real incentive to ensure that your technology is working properly in the long run. Managed IT providers, on the other hand, want to build a relationship with the client and prevent problems from happening in the first place, saving your organization money and boosting rapport in the process.
Less Wasted Time
Small businesses have a tough time acquiring an internal IT department due to budget restraints, but if you do have one, it's probably swamped with work. This means that the work is either not getting done, or it's being done poorly due to time constraints. You can't cut corners in IT, as it could lead to dangerous downtime or missing important updates, putting your data at risk. In fact, one of the most important skipped maintenance procedures is the administration of patches and security updates--something that absolutely shouldn't be missed.
Managed IT services, regardless of whether or not you have an internal IT department, can provide value in the fact that they provide your organization with more experts for more work. Whether you want to catch up on missed work, implement new solutions, or stay up to date, managed IT providers give your business the flexibility to accomplish your technology-related goals in a time-efficient manner.
Peace of Mind
Untrained employees working with complex machinery must be nerve-wracking--or, at least, it should be. User error is difficult enough to prevent, so it's reasonable to suggest that only those trained in the proper best practices should be managing technology solutions.
This is perhaps one of the biggest benefits of managed IT services; you don't have to have untrained users maintaining your technology solutions. You can rest easy at night knowing that your hardware and software initiatives are being helmed by Nationwide's finest experts. We firmly believe that an IT project should only be done once, and that's because it should be done right the first time.
How does your business manage its technology? We know how it should be managed--with Ferrum Technology Services. To get started, give us a call at 847-697-3282.
Comments
No comments made yet. Be the first to submit a comment