Is Social Media a Problem in Your Office?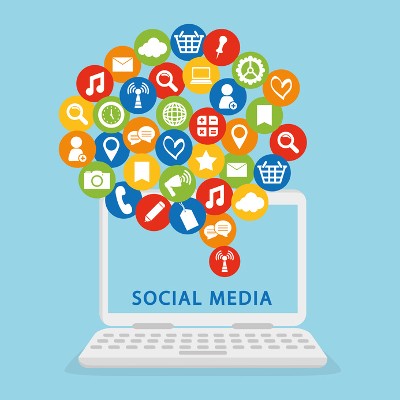 Social media is so popular that it feels like almost everybody uses it. If you've ever thought this, then a new study by communications agency We Are Flint confirms this suspicion. While there are several benefits to having more people connected via social media, the popularity of the technology can make it challenging to keep your employees on task.
---
In the study, it was found that a whopping 84 percent of adults use social media, and two-thirds of these users take advantage of social media on a daily basis. Other statistics from the study are equally eye-opening:
YouTube is the most commonly used social media site at 85 percent, while Facebook trails it at 78 percent.
As for daily uses, people use Facebook (59 percent), WhatsApp (28 percent), and YouTube (27 percent) most commonly.
Young people (18-29 years old) still use mostly Facebook and YouTube at 92 percent and 96 percent accordingly.
Anybody familiar with the social media phenomenon shouldn't be surprised by these figures. Although, what's alarming are the results of a survey by People Per Hour where it was found just how much time people spend using social media--while at work!
Five percent of men and 11 percent of women spend over 45 minutes of every hour using social media sites while in the workplace.
54 percent of workers post Facebook updates from the office.
Meanwhile, only five percent of workers have ever received warnings regarding their use of social media at work.
Is this employee abuse of social media a problem in your office? You may not think it is, but these statistics say otherwise. At the very least, this should be an issue that you're aware of. Also, if you have good reason to suspect that it's a problem, then you should address it with your staff so they know your feelings about social media.
As far as how much time is too much time for an employee to spend on social media while at work, that is a figure for you to set as the business owner. It's important to keep in mind that some positions may require the use of social media, like when it comes to marketing. Also, some workers may be skilled at managing their social media use in such a way that it doesn't interfere with their work (and it may even enhance their productivity), while social media may be problematic in the hands of other employees that lack self-control.
To get a handle on social media use in your office, we recommend a content filtering solution that allows you to block problematic social media websites, like Facebook, Twitter, YouTube, etc. Plus, the advantage of an enterprise-level content filtering solution is that you can set it to block specific users from accessing specific websites. This way, you can block social media access from the employees who are abusing the privilege, while allowing other workers to access it that need it for their job, or have proven to be responsible in how they use social media while at work.
Looking beyond the social media problem, a content filtering solution blocks problematic websites that are known security threats. Essentially, every workplace where employees access the Internet needs a content filtering solution in order to keep the company both safe and productive. To learn more about what content filtering can do for your business, call Ferrum Technology Services today at 847-697-3282.
Comments
No comments made yet. Be the first to submit a comment