Google Workspace - Productivity in the Cloud
Google has rebranded their Google Apps. Ferrum Technology Services is now proud to present Google Workspace.
Google Workspace, with Google Drive, brings all the benefits of cloud computing to your small business. By having Google host your files securely in the cloud, your work will always be saved and backed up. You can also share your work with the specific people on your team that you give permission to, while blocking access from everybody else.
With Google Workspace, locations and computing platforms are no longer barriers for getting work done. Google Workspace works on multiple different platforms, and is available on different mobile devices and web browsers. Everybody on your team does not have to have the same software and be in the same place to collaborate on a project with Google Workspace.
Amazon Web Services
Dynamic and secure cloud platforms proven to work for business.
As a member of the AWS Partner Network, Ferrum Technology Services makes available custom-purpose, enterprise-level cloud solutions to Nationwide businesses. Thanks to the Amazon Web Services Partner Network, we are able to leverage one of the world's most powerful cloud computing resources to help your business build an efficient, secure, and reliable cloud solution.
Virtual Desktop Infrastructure
A cloud-based computing platform designed specifically for your business.
Today's workers need more from their computing platforms. They need them to be consistent and redundant and, most importantly, available from wherever they are. At Ferrum Technology Services, we offer a virtual desktop infrastructure (VDI) platform that can transform your business by providing the custom computing interface, application deployment, and cost reduction that is attractive to both the modern company, and the modern worker.
Google's Future-Proof Infrastructure Presents Options for Any Business
Securing the right computing infrastructure and services for your business' needs can be troublesome. If your business is looking to move their computing infrastructure to the cloud or if you want to find the right combination of services to fit your business needs, Ferrum Technology Services is proud to offer Google Cloud.
As a Google Cloud partner, we offer access to some of the world's most powerful cloud-based tools, including solutions such as:
Infrastructure modernization
Data and application migration
Hybrid cloud solutions
Big data analytics
Artificial Intelligence
Team productivity and collaboration
End-point management
Mobile solutions
And more...
How can Ferrum Technology Services help me modernize my business' computing infrastructure?
Our professional IT technicians have years of experience building, managing, and maintaining enterprise-level computing infrastructures for a number of different, and diverse, organizations. As a Google Cloud Partner, our certified technicians have the technical mastery to implement powerful hosted computing solutions for any organizational problem you're looking to solve.
Industries
Ferrum Technology Services Makes Anything Possible with Google Cloud
Google is one of the most reliable names in computing because they always provide options. Google Cloud is no different. No matter what you need a cloud computing platform for, Google Cloud has a solution. We have solutions that are right for any industry, including:
Education
Energy
Financial services
Government
Healthcare
Manufacturing
Retail
And more...
From Access Control to Windows 10, Google Cloud gives your business powerful and affordable options for any computing initiative.
Google Cloud for Small Business
All of Google's Enterprise Tools, Specifically Designed for Small Businesses
Small businesses may not always need enterprise-level tools to run their business, but having access to those tools can certainly help. At Ferrum Technology Services, we know that moving to a cloud-based infrastructure can get tricky. Migration and storage costs can stall many cloud migrations before they start. With Google Cloud, however, they have solutions created specifically for the small business, including:
Google Google Workspace Productivity
Cloud storage
Cloud processing with virtual machines
Integrated data analysis
Website and online store hosting
And more...
Regardless of what you need from your Google Cloud platform, the IT professionals at Ferrum Technology Services can meet your needs. We can design, deploy, manage, and maintain the right cloud computing platform to help you move your business forward. For more information about Google Cloud, or to speak to one of our expert consultants about your business' IT, call us today at 847-697-3282.
Cloud Computing for Business
The future of small and medium business technology that will save you money and increase efficiency.
Companies are starting to utilize cloud computing in higher concentrations. The recent boom in the capabilities of utility computing in the cloud presents many small and midsized businesses with alternative ways of substantially enhancing production anywhere there is Internet access. Cloud computing presents solutions for any of your businesses problems; from e-mail, to communications, to a full-scaled hosted infrastructure. In this way cloud computing is presenting companies of all sized considerable benefits.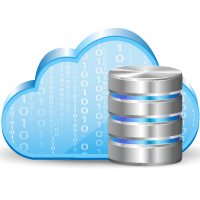 Your Server, In the Cloud
Take your server to the cloud and eliminate hardware and utility expenses.
The cloud is everywhere. Many businesses are unaware of the benefits that cloud computing can offer in the form of server and infrastructure hosting. Many small and mid-sized businesses can see benefits from adopting Ferrum Technology Services's hosted solutions into their company computing interface.
Virtualized Desktop Solutions from Ferrum Technology Services
Introducing your desktop delivered from the cloud.
Business owners and executives are always looking to save money. By using virtualization techniques it is possible to load all of your essential programs into a cloud environment, and then deliver them, on your employees workstations. Centralizing a worker's digital environment in the cloud allows workers to access the data they need from all types of devices using a web browser including smartphones and tablets. This minimizes the cost of support. Ferrum Technology Services has Hosted Desktop Solutions that do just that.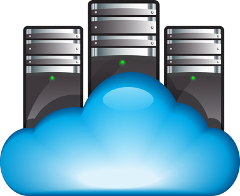 Move Your Company's Hardware to the Cloud
Get the most out of your company's computing resources by consolidating your hardware.
With all information technology professionals searching for ways to help their organizations cut costs and improve efficiency, most professional institutions have started moving sections of their business computing to the cloud. By virtualizing your company's computing infrastructure, Ferrum Technology Services technicians are routinely able to substantially cut your enterprise's energy and maintenance costs. Our proficiency with our assessment, and virtualization, presents companies like yours with sustainable IT roadmaps that were never considered viable before.
Cloud Backup, Security, and File Sharing- Protecting your Business in the Cloud
The proliferation of dynamic cloud solutions can be a major benefit for your business.
Many organizations are considering cloud computing a solution for the problems that their mounting IT costs cause. Since cloud solutions are generally billed monthly, the cost becomes a solid operating expense. To avoid overwhelming capital outlays companies have begun utilizing cloud-based systems for hosting their communications (phone, email) and even their entire computing infrastructure. This shift has opened up a large number of vendors to shift their primary computing offerings to the cloud, allowing you options that you never had before. By doing this, they have been able to develop and integrate more dynamic solutions that present companies like yours with substantial value.
Consider how much your organization spends on the management and maintenance of your IT infrastructure. If you could get a fully-managed and current cloud solution for a fraction of the cost you are currently paying, wouldn't you jump at that opportunity? The trusted IT professionals at Ferrum Technology Services offer enterprise file sharing and secure cloud backup solutions that present organization's like yours with options that weren't available to them just a short time ago.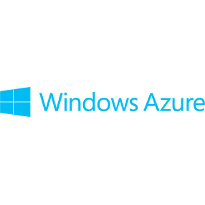 Get Microsoft's Cloud Computing Platform & Infrastructure for your Business
Integrate the services and applications you depend on with a scalable cloud platform.
Many modern businesses are searching for ways to enhance the mobility of their business. Integrating technology systems that expand their access to mission-critical data is one poignant way to improve operational agility. With so many cloud solutions on the market, it can be difficult to measure what your business needs in a dedicated cloud computing platform.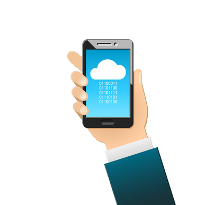 Cloud Hosted VoIP - Powered by Digium Switchvox Cloud
Embrace the future of communications solutions.
The traditional business telephone solution is showing its age. In lieu of the Internet and online technologies like the cloud, organizations are finding it difficult to justify keeping a traditional phone line for their communications solutions. Considering how difficult it is to scale a traditional PBX phone system to accommodate for growth, businesses want a more dynamic solution that's in line with their current, and future, needs.