Ferrum Technology Services Blog
Ferrum Technology Services has been serving the Elgin area since 2007, providing IT Support such as technical helpdesk support, computer support, and consulting to small and medium-sized businesses.
Ferrum Technology Services Now Delivers Dark Web Monitoring Services through ID Agent Partnership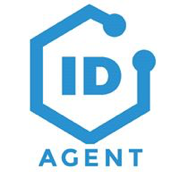 Elgin, IL - January 15th, 2019 - Ferrum Technology Services announced its new Dark Web monitoring services provided through its partnership with ID Agent, provider of Dark Web monitoring and identity theft protection solutions. With Dark Web ID, Ferrum Technology Services offers around the clock monitoring and alerting for increasingly compromised digital credentials, scouring millions of sources, including botnets, criminal chat rooms, peer-to-peer networks, malicious websites, bulletin boards and illegal black market sites.
The Dark Web is made up of various digital communities, and while there are legitimate purposes for the Dark Web, it is estimated that over 50 percent of all sites on the Dark Web today are used for criminal activities, including the disclosure and sale of digital credentials.
"Digital credentials such as usernames and passwords are widely used to connect to critical business applications – the reason these credentials are among the most valuable assets found on the Dark Web," said Kevin Lancaster, CEO of ID Agent. "Unfortunately, the unaffordability of cyber offerings has played into the cyber poverty line experienced by small businesses. Dark Web ID, however, delivers an affordable model that provides small businesses with the same advanced credential monitoring capabilities used by Fortune 500 companies to organizations in the SMB and mid-market space."
Dark Web ID is the industry's only commercial solution available to detect customers' compromised credentials in real-time on the Dark Web. It vigilantly searches the most secretive corners of the Internet to find compromised data associated with your customers' employees, contractors and other personnel, and notifies them immediately when these critical assets are compromised. There are a few competitors in the market but none completely focused on the Dark Web as ID Agent's solution.
About ID Agent
ID Agent provides a comprehensive set of threat intelligence and identity monitoring solutions to private and public sector organizations and to millions of individuals impacted by cyber incidents. The company's flagship product, Dark Web ID, combines human and sophisticated Dark Web intelligence with capabilities to identify, analyze and monitor for compromised or stolen employee and customer data, mitigating exposure to clients' most valuable assets – their digital identity. From monitoring your organization's domain for compromised credentials to deploying identity and credit management programs in order to protect the employees and customers you serve – ID Agent has the solution. For more information, visit: http://www.idagent.com or go to LinkedIn, Twitter or Facebook.
Comment for this post has been locked by admin.
Comments
No comments made yet. Be the first to submit a comment